Our Story
Union Square, Somerville, Massachusetts
Circa February 2016
We are lucky to be here - no two ways about it. I'd like to believe that we have control over how our choices and our lives pan out, but I know that luck has more than an outsized impact on our lives than we think it does. It certainly has been so in this case.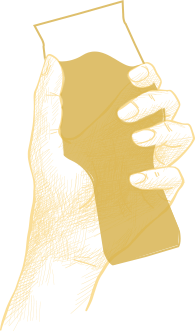 The time and place happened to be Somerville, MA from 2014 through early 2016. Living alone and in need of a hobby, I found a calling with everything food and drink. Weekends were spent frequenting bars and restaurants in and around Boston, Cambridge & Somerville. As luck would have it, I started trying the ciders on tap and fell in love with them. One of the very first Ciders I fell in love with was the one that gave birth to everything you see here today. That cider was Bantam's Wunderkind.
If I could pinpoint one decision that changed my life, it'd be the one where
I left a hand-written note asking Dana and Michelle at Bantam Cider whether they'd be interested in helping me bring ciders to India. It's that singular act and then their eventual acceptance upon my convincing that has led us here. After convincing Bantam of the opportunity that I saw for a stellar product and the opportunity to create a category from scratch, I left Somerville and moved to India in 2016.